This year I decided to try a 365 project.  I joined a group of photographers all trying to complete their own so we could encourage and cheer each other on.  It's really important to me to capture our life, and not let our adventures, and our story get pushed aside by my work:-)  SO I thought I would start sharing them here.  I am excited, and plan to make a book at the end of the year, with all our images!  So here is week ONE
This year I have decided to again try my hand at a 365 project.  In short I am attempting to capture my family's story for 2015 in one image a day.  The reason behind doing this is different for every person who does it.  For me, I am a storyteller, and I want to do that in the best possible way.  I am always learning and trying new things, so by capturing images everyday for this project, I hope to continuing improving my craft and my story telling so that my family's story is told, BUT also to benefit you my clients by improving my skills at lifestyle photography.  I am super excited to see what comes out of this project this year!  To help me a long the way I am honored to be a part of a blog circle, and a 365 group.  I am glad to have the support, the prompts, and the inspiration a photography community can provide:-)
The week was the beginning of 2015! It's kind of hard to believe a new year is upon us.  It included: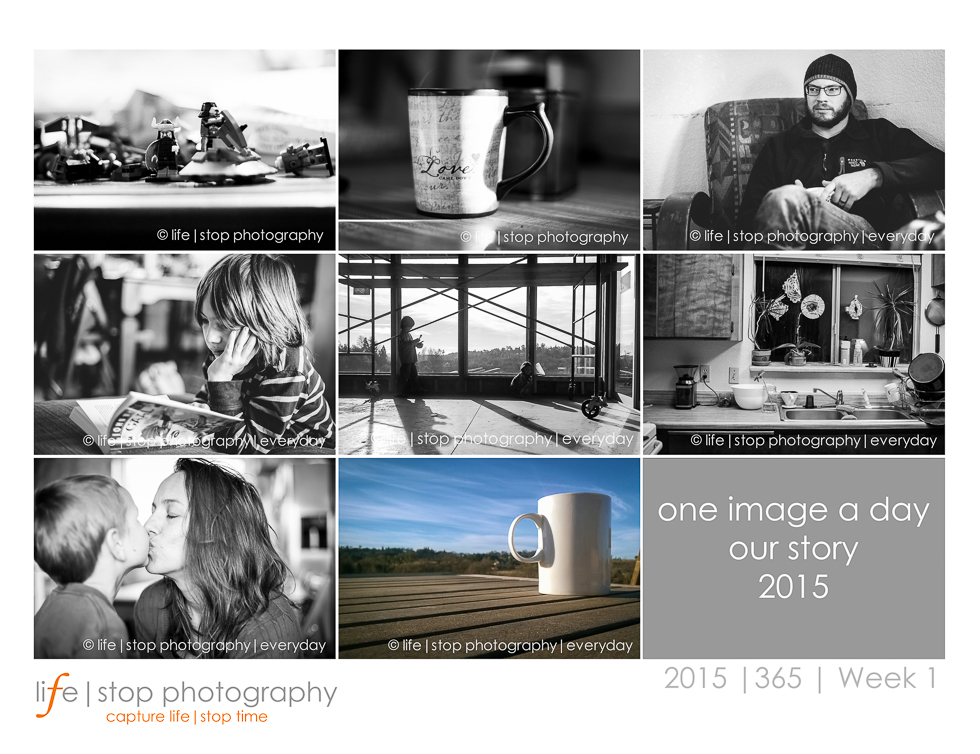 01|365
The Christmas Aftermath…I cleaned up Christmas today…these were the legos collected in the Christmas decor/gift pile:-)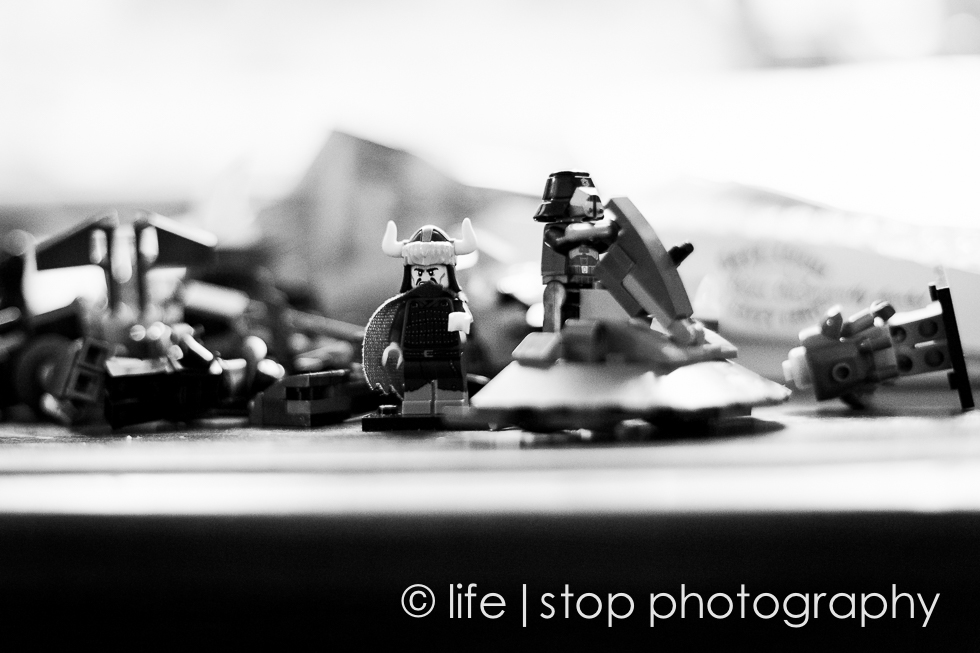 02|365
I have vowed for the next few months to dedicate one image per week of appreciating something about this temporary house we are in:-) Today I loved the light as it came in this morning on my much needed cup of coffee…Today is a work day, editing, cleaning, general organizing…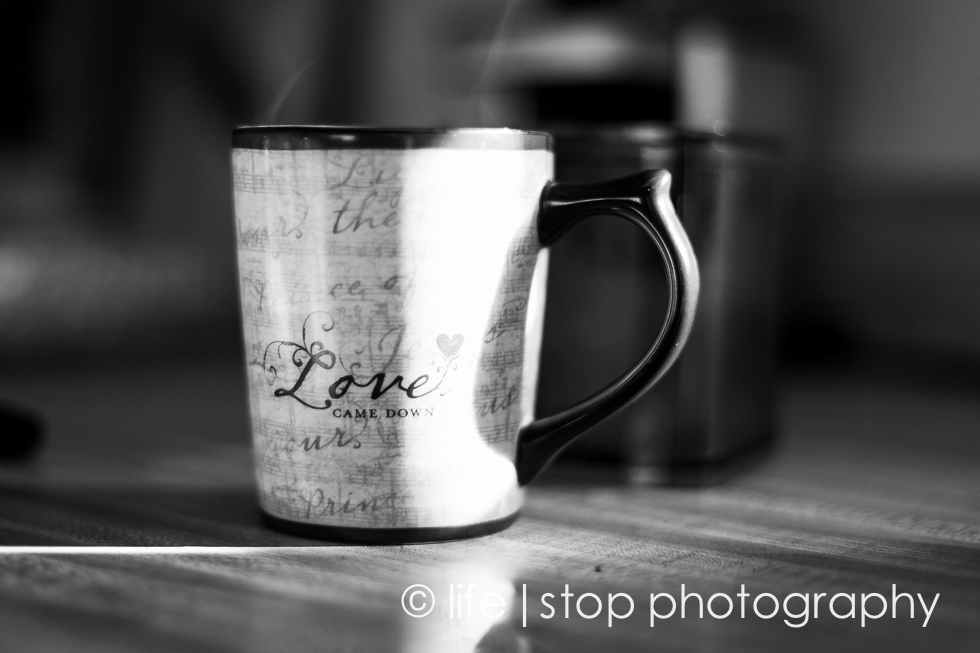 03|365
Coffee Shop Saturdays, from the first days of our marriage, these are routine, not every Saturday, but plenty, it's harder with kids but still a treat. I love our life:-)
04|365
You would read 24/7 if allowed, you have finished almost all your Christmas books on this the 4th day of 2015. You escape into worlds of fantasy created by the authors, someday I hope your love for reading coincides with your creative sides and we get to read about worlds you create in your head:-)
05|365
You two were more than happy to help me mark the electrical in our house:-) We are the "general contractor" this week as daddy is away on business:-)
06|365
I washed all the dishes before heading to bed…This makes waking up in this small house SO much better.
07|365
I played with my remote today:-) This little guy LOVES to give love. Fun to be in front of the camera for once!
08|365
My view from the "one day" patio of our new house! LOVE this view.
I am SO excited to capture my family, BUT I am EVEN more excited to be doing it alongside a group of talented photographers in a blog circle.  Once a month we will be blogging our 365 in "blog circle" style, which means we will link to each other so YOU can see all the great work that is out there, and hopefully be inspired:-) SO keep an eye out February 6th is our first official monthly blog.  In the meantime enjoy my weekly posts!
Like MY STORY and want me to tell yours?  Do you need new family images to tell that story on your walls, or in a book on your coffee table?  Are you looking at your kids and wondering, where the time goes, and how they got so big?  Do you want to celebrate who THEY are RIGHT now?  I would love to tell YOUR FAMILY'S story, and CAPTURE YOUR LIFE!   Send me an EMAIL, and we will grab a coffee and get to know each other!