It's the second week of 2015, and I am continuing the journey of capturing our life in an image a day!  I am SO thankful to be part of LightBox Stories and be inspired and encouraged by them to continue to tell my story.  Being a family and lifestyle photographer I "sometimes" focus on documenting other people's families through pictures, prints, art, and albums, and neglect to capture the memories of my own family:-)  This year I am trying to make sure that doesn't happen:-)  AND as I keep challenging myself and shooting, I aim to improve my storytelling images so that not only does my family benefit, BUT you do too! It's win-win!  Thanks for looking at the images of my life and reading my story!
Don't know what I am talking about?  See week ONE of my 365 project here.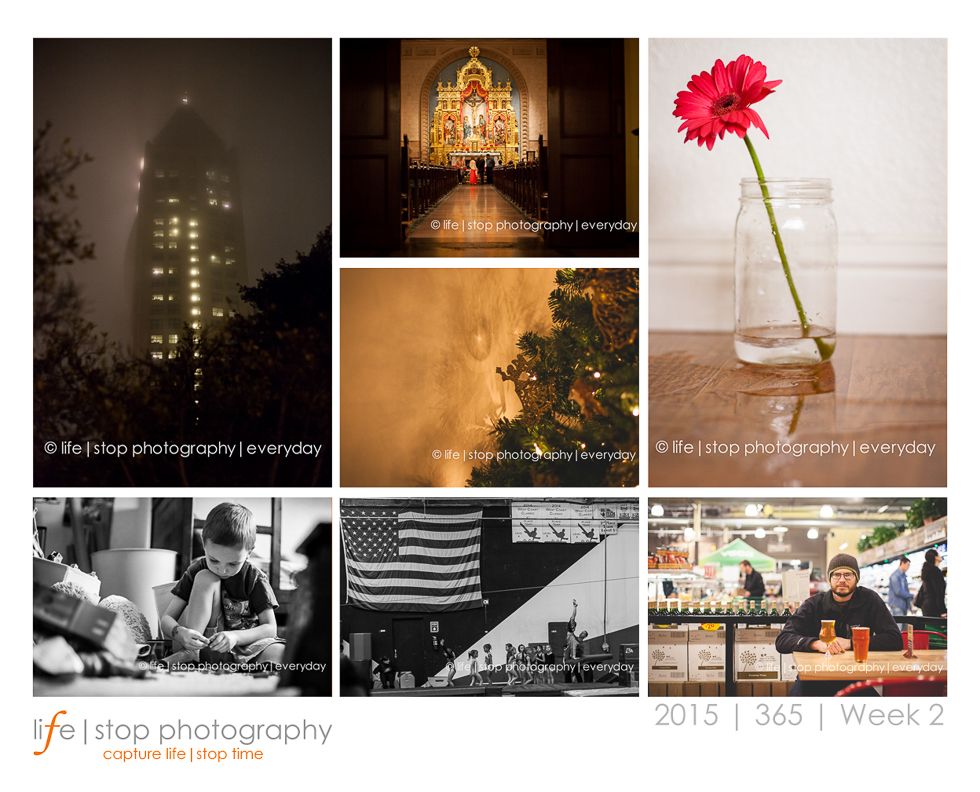 WEEK TWO:
9|365
 I snuck into the chapel for my good friend's rehearsal:-) I was actually supposed to be there, but I was late arriving due to traveling and traffic, that I just stood back hoping not to interrupt:-)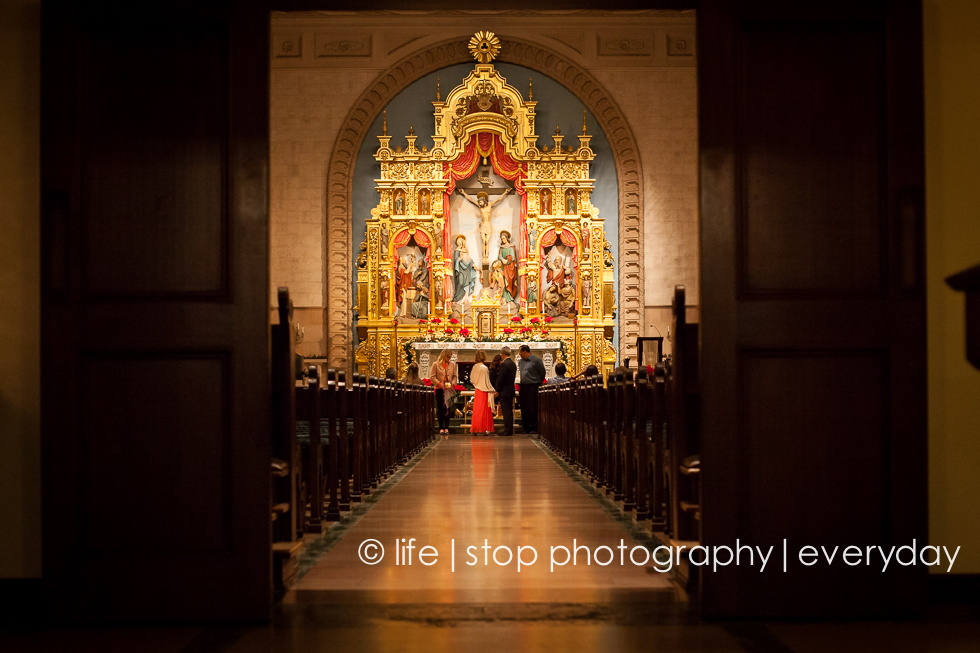 10|365
I was fascinated by the fog as I headed out of dinner the way the building started to disappear…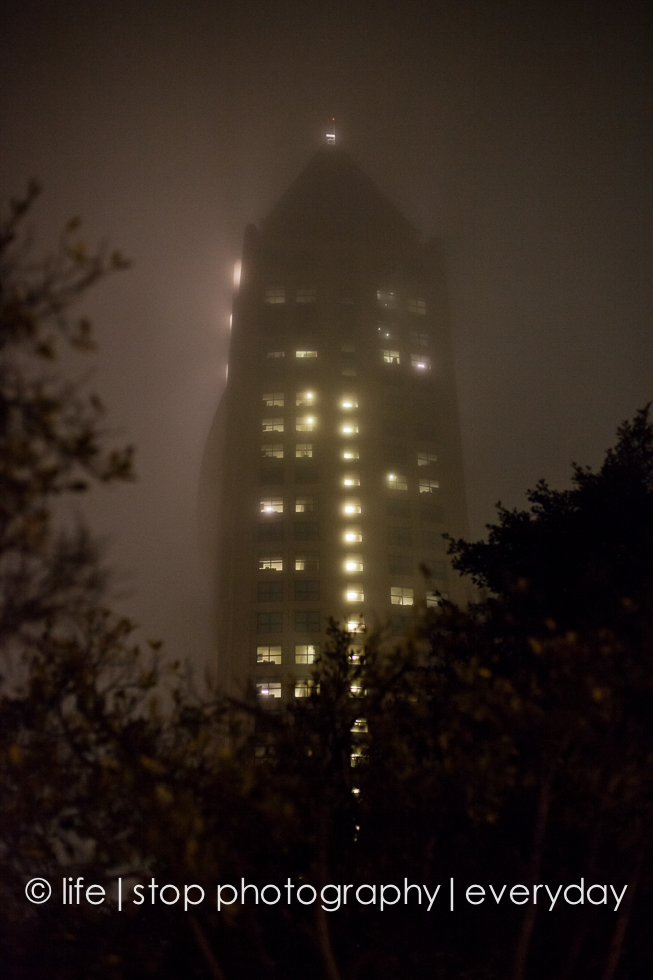 11|365
A last bit of Christmas caught in a church:-) Loved how the light bounced off the walls.
12|365
I had this flower on the floor as I was trying freelensing…then a while later, I forgot about it and tripped over it spilling the water…I loved how a little of the jar and stem reflected in the water, so I captured it:-)
13|365
you come home from Kindergarten and head straight to whatever lego project you were working on before school, you really dislike when we have to run errands because it cuts into your time:-)
14|365
You and Gymnastics…gymnastics is good for you because it doesn't come easy to you, it's a great challenge, you love it and I think sometimes you hate it:-)  But it's only because it pushes you, and as you try and gain strength and confidence you shine:-)  Right now you are practicing the Vault:-)  I am SO proud of you!
15|365
Date night to look at appliances:-)  We couldn't get into the restaurant we went to, so we went to our favorite grocery store, which happens to have a beer garden and grill:-) I am just happy being with YOU.
 See you next week!
-Anna