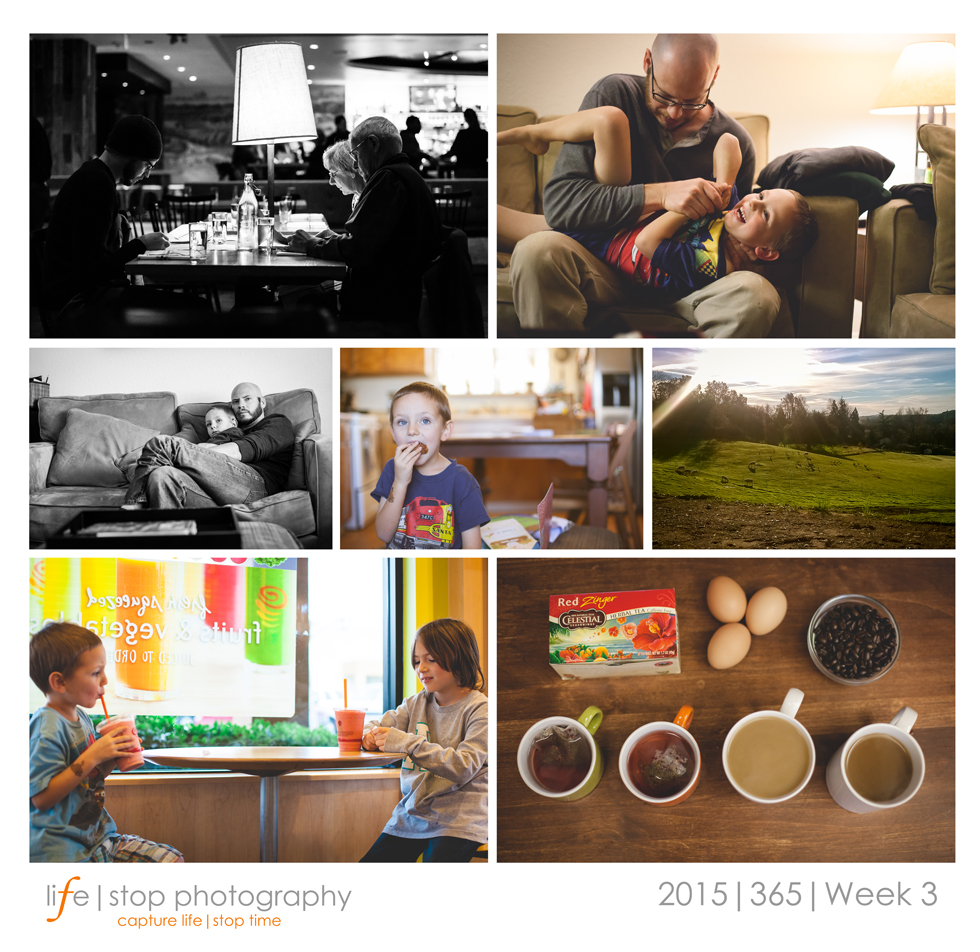 It's the THIRD week of 2015, and I am continuing the journey of capturing our life in an image a day!  I am SO thankful to be part of LightBox Stories and be inspired and encouraged by them to continue to tell my story.  Being a family and lifestyle portrait photographer I "sometimes" focus on documenting other people's families through pictures, prints, art, and albums, and neglect to capture the memories of my own family:-)  This year I am trying to make sure that doesn't happen:-)  AND as I keep challenging myself and shooting, I aim to improve my storytelling images so that not only does my family benefit, BUT you do too! It's win-win!  Thanks for looking at the images of my life and reading my story!
Don't know what I am talking about?  See week ONE and TWO of my 365 project here. I decided I wanted to document a story, so rather than a word or two for each image, I want to include the story behind each image:-)
16|365
Your parents treated us to dinner and theater.  We pick the restaurant, Hock Farm, and we were very happy with our pick!  The lighting in the restaurant was tricky, but thanks to looking for reflective light, I captured this!  After dinner we headed to the theater and saw a play adaptation of C.S.Lewis' The Great Divorce.  I LOVE that you appreciate food, and the farm to table experience as much as I do:-)  Makes it easy to indulge in this treat!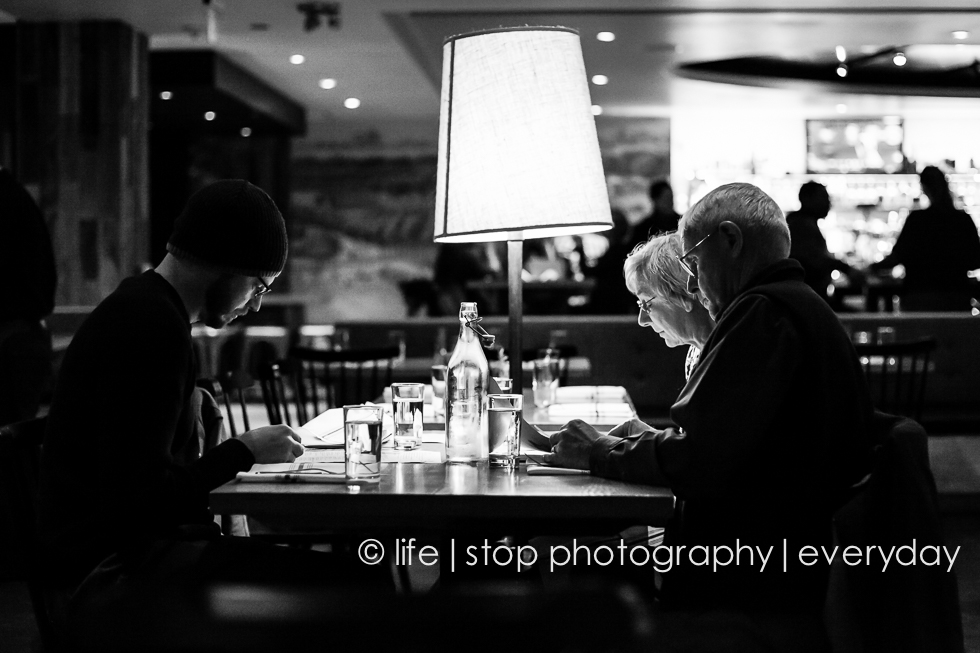 17|365
We have been in a phase for a while which does not allow our boys to be in the same room while needing to complete a task.  Which means while one is brushing teeth the other gets MAJOR wrestle mania, one to have fun, and two to ensure their is no going in and distracting the brusher;-)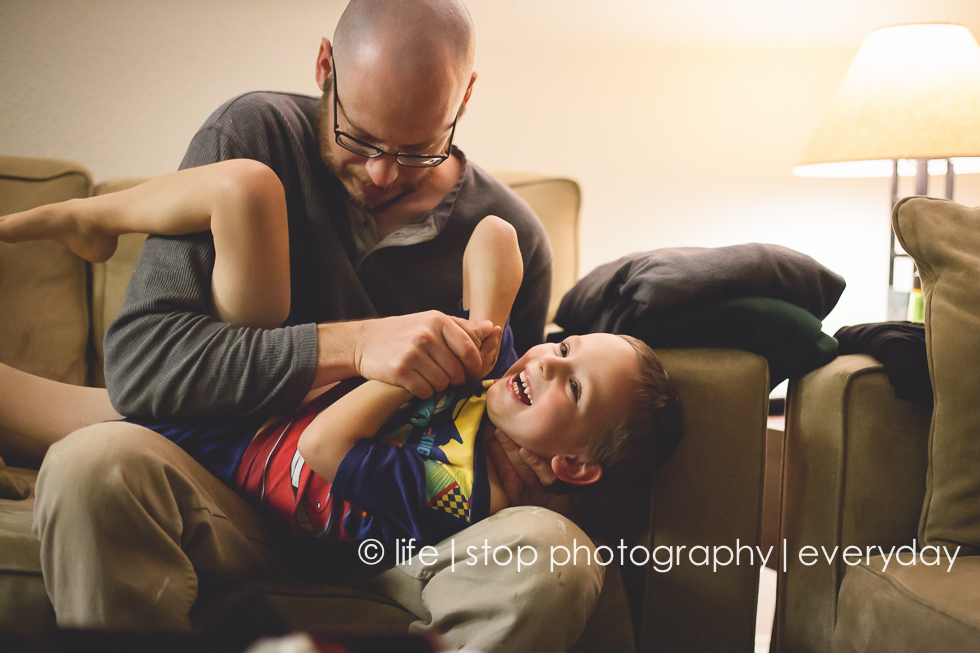 18|365
Today was all about Sunday snuggles for you, You climbed in daddy's lap to watch football, and you only got out to play when our friends arrived.  You are a serious snuggle bug!  We don't mind;-)
19|365
Peanut Butter Sandwiches, You can make them yourself, and you LOVE them.  Today you had FOUR halves! And an added bonus, we discovered that this small house has windows that give us great light!
20|365
I couldn't pick just one image today.  I took you boys to Jamba Juice today AFTER your dentist appointment's…It was Daniel's first! You are now big enough that you can order and pay yourself, this makes me happy and sad at the same time.  And then as you sat and chatted while enjoying your smoothies I caught a sweet glimpse of your friendship, I hope as time goes on you will always be each other's biggest fan, and best friend:-)
21|365
The sun came out TODAY!
22|365
You have both been interested in drinking tea, so this morning while making our coffee, I made you tea, and we sat and celebrated that winter for the chickens (i.e. molting and non-laying time) seems to be waning, which makes us SUPER happy!  We love those fresh eggs:-)
Thanks for reading!
-ANNA