I am going to title this week, the week of the imperfect photo, perfect stories:-)  Somedays, I don't get it right.  But I am capturing our family, our story, and it is US, so it's the beauty in the imperfection;-)  We ordered our cabinet boxes this week, the grands got a basket ball hoop, flew paper airplanes, appreciated the blessing of being so close as our house gets built and played lots of legos! I am SO thankful to be part of LIGHTBOX STORIES and be inspired and encouraged by them to continue to tell my story.  Being a family and lifestyle portrait photographer I "sometimes" focus on documenting other people's families through pictures, prints, art, and albums, and neglect to capture the memories of my own family:-)  This year I am trying to make sure that doesn't happen:-)  AND as I keep challenging myself and shooting, I aim to improve my storytelling images so that not only does my family benefit, BUT you do too! It's win-win!  Thanks for looking at the images of my life and reading my story!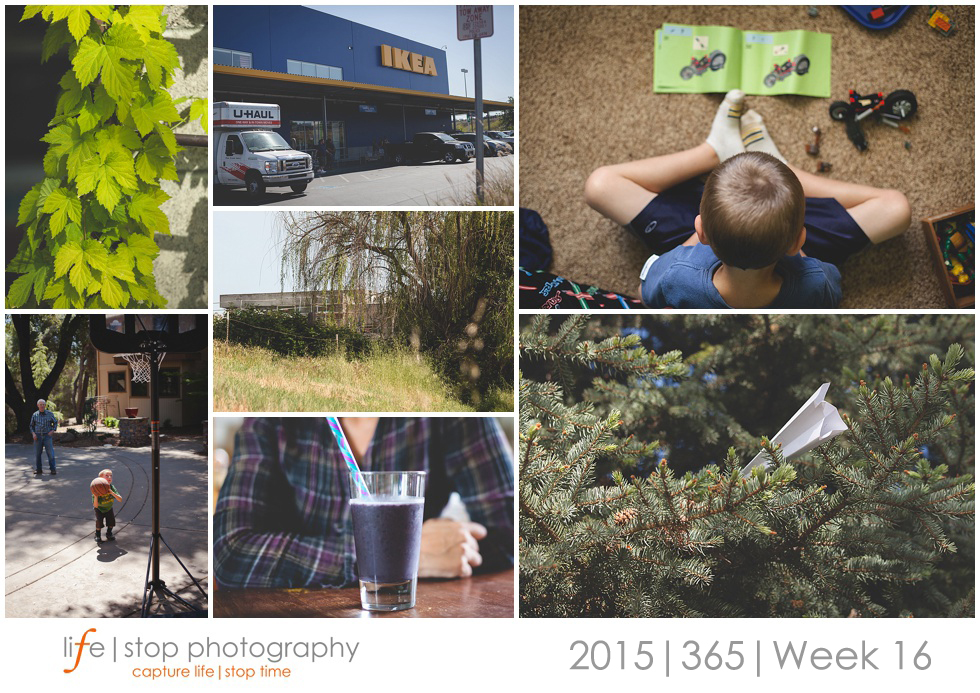 107|365
My hops plant is growing nicely, I may try to plant it up at our lot and get it out of its pot…but I'm worried about its survival!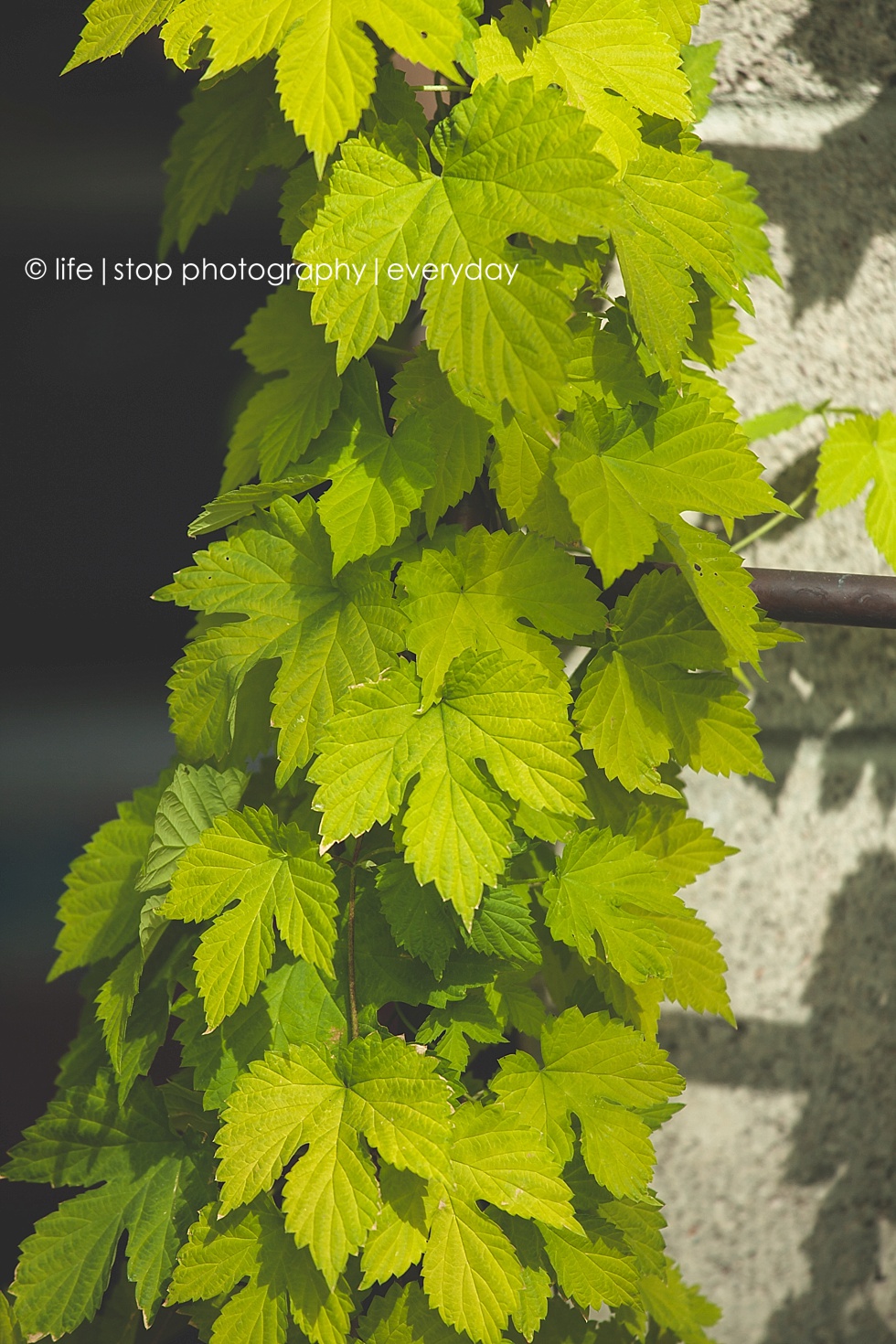 108|365
Grandpere got a basket ball hoop, due to his love of the game, and Daniel trying to dribble every ball in their house:-) Needles to say, every morning I wake up to, "Can we go to Grandpere's?  We want to play basketball!"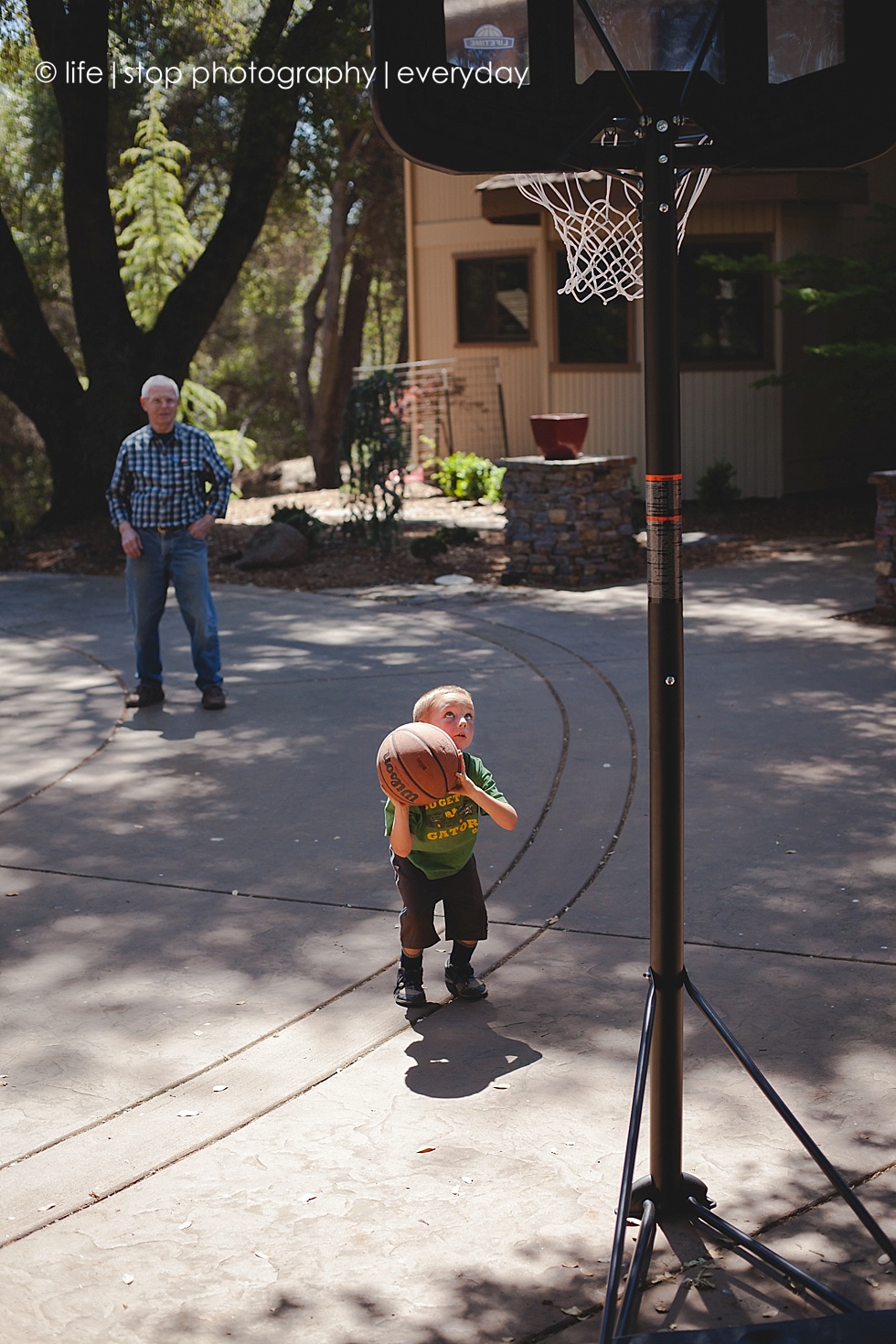 109|365
3 hours of our life was spent ordering our cabinet boxes for our new house.  They are having a big sale. It was crowded.  I was SO thankful I had my layout and order all ready! I can't wait to get them on Mother's Day!
110|365
We have been SO blessed to live just steps from our new house!  So thankful our friends bought the house next door, and it had a granny unit:-)
111|365
My new challenge includes healthy eating.  To reach my goals, the coach, gave me a protein goal.  I have been having a shake as a snack a few times a week.  Today I was excited it matched my shirt;-)  It's the little things.  I should have totally wiped up the table BEFORE taking the picture!
112|365
You've seen it before, ALL LEGOS, ALL THE TIME.  I just love the way he sits and studies and builds!
113|365
I literally laughed out loud, as I was driving down the driveway and saw two paper airplanes in our tree.  It's just so US, or them I should say!  Our current yard and driveway doesn't allow for much since it's so sloped, but flying paper airplanes brings MUCH joy, well designing, making, and testing them out!  I had to get a picture!
Thanks for reading!  Don't forget to check back next week, it's time again for a new month's blog circle!  I can't wait to see all the great images from the LIGHTBOX STORIES PHOTOGRAPHERS !
Like MY STORY and want me to tell yours?  Do you need new family images to tell that story on your walls, or in a book on your coffee table?  Are you looking at your kids and wondering, where the time goes, and how they got so big?  Do you want to celebrate who THEY are RIGHT now?  I would love to tell YOUR FAMILY'S story, and CAPTURE YOUR LIFE!   Send me an EMAIL, and we will grab a coffee and get to know each other!
-Anna